Social Life Network, Inc. (Decentral Life - OTC: WDLF)
Press Releases and shareholder News Updates
Social Life Network and MjLink Shareholder Update Call, Transcript and MP3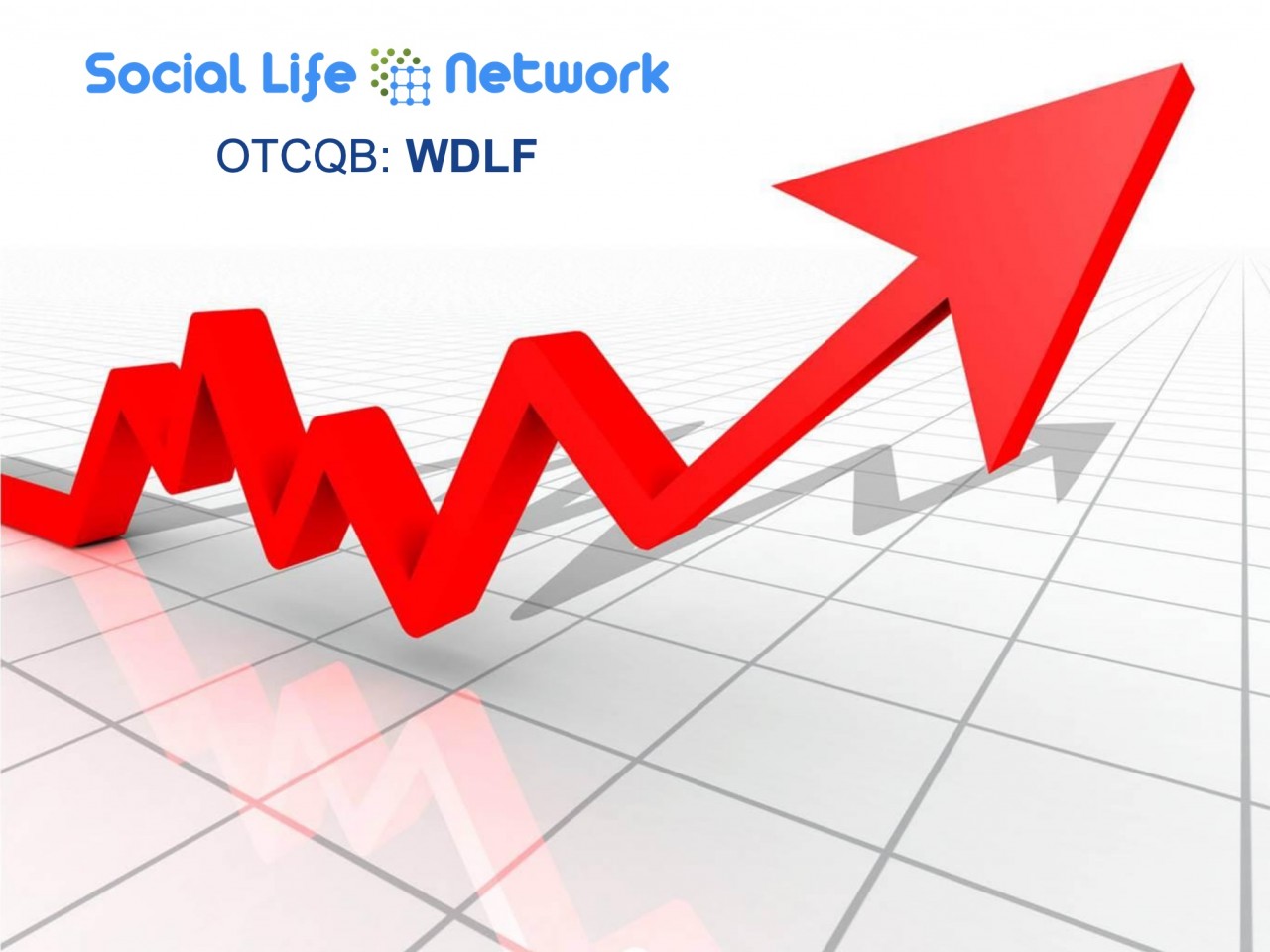 Ken Tapp
Hello, my name is Ken Tapp and I am the CEO of Social Life Network, and of MjLink, our wholly owned subsidiary that operates social networks and events in the global cannabis industry. I would like to thank you all for participating in today's shareholder conference call.For those of you not familiar with our company and my own tech background, I have been the CEO of the company since its launch 7 years ago. I've held multiple executive and director positions in tech companies dating back to the launch of Reator.com over 20 years ago. We launch Social Life Network as an A.I. powered networking platform, with a mission to connect business professionals and their customers together, away from the white-noise and spammers that riddle social networks like Facebook and LinkedIn. We now have multiple niche social network apps, used by millions of professionals and consumers, across 120 counties, in five major vertical markets.
Before we begin today's shareholder call, I would like to remind you that management will make statements during this call that include forward-looking statements within the meaning of the federal securities laws, which are made pursuant to the Safe Harbor Provisions of the Private Securities Litigation Reform Act of 1995. Any statements contained in this call that are not statements of historical fact should be deemed to be forward-looking statements.All forward-looking statements, including, without limitation of our future financial expectations, are based upon our current estimates and various assumptions. These statements involve material risks and uncertainties that could cause actual results or events to materially differ from those anticipated or implied by these forward-looking statements.Accordingly, you should not place undue reliance on these statements. For a list and description of the risks and uncertainties associated with our business, please see our filings with the Securities and Exchange Commission.
Social Life Network disclaims any intention or obligation, except as required by law, to update or revise any financial projections or forward-looking statements, whether because of new information, future events, or otherwise.
Ken Tapp
Once again, Mark DiSiena and myself will be available after this update, to answer any questions that you have pertaining to the recent filing of our third quarter 10-Q, and the updates that I'm about to provide.
I will start by highlighting Social Life's banner year with the expansion and upgrades to our social networking technology platform. For the past 7 years we have been operating a variety of social networks in the legalized cannabis industry. Our networks aim to solve the problems that are created by the rapidly growing and ever changing legal landscape of the industry limiting business professionals in how they can connect with, and market to, one another, and to their customer. Every state, region and country that proposes or passes legalization, creates a never ending stream of people and businesses that need to connect, learn and help one another navigate this industry, through the use of our technology. We have four individual social networks that are operated by our wholly owned subsidiary, MjLink.com, Inc., that solve these problems that business professionals, CBD companies, cannabis consumers and industry investors are faced with.
Additionally, Social Life Network provides, through a licensing agreement, the ability for other companies to use our technology platform in other niche industries-- Industries that experience their own struggles with using platforms like Facebook, LinkedIn, Instagram and others, to privately connect, learn, market and conduct business, free of white noise and enhanced with social business tools that increase engagement and productivity.
After taking Social Life Network public in June of 2016, we began targeting other companies in these niche industries that could benefit from our A.I. powered platform, that allows for rapid development and deployment in emerging tech markets. Through those licensing agreements, we currently support the massive global industry of Hunting and Fishing businesses and consumers, the millions of business professionals that make up the residential Real Estate industry, and the tens of millions of young athletes that play soccer, tennis and other youth sports, who's parent can rest easy knowing their children are on private social networks that are free of bullying and adult content, and instead surrounded with supportive coaches, parents and athletic mentors.
The continued user growth on these niche social networks provide us with snapshot of future revenue potential, and I can say that our licensees are well ahead of their previous projections for this year, which if those revenues come to fruition will translate to higher revenue projects for Social Life from these license agreements in 2020. As a result of their faster than predicted growth, two of our licensees have recently begun their series B capital raises in order to expedite their own user growth and industry partnerships.Both licensees aim to each raise in 2020, up to $20 Million through the use of a REG A+ offering in the Hunting and Fishing industry, and the Residential Real Estate industry.Because this could end up changing our own growth predictions for 2020, we decided last quarter to accelerate the launch of our annual platform updates this year, by 45 days, in order to accommodate their potential increase in growth from the capital they are raising. The updated platform is our 5th major version over the past 7 years, and comes with a major ecommerce upgrade that, among other add-ons, provides online merchants the ability to move their home country currency in to and out of, crypto currency like Bitcoin, Ethereum, Litecoin and many others. Our mission is to keep our licensees a step ahead of the competition, while making sure we are leading the cannabis and industrial hemp industry in to the next decade.
On that note, MjLink spent this past year focused on the launch of new technology and revenue models that can support a new type of user that is emerging in the industry worldwide.Specifically, we have embraced the growing investor audience for public and private emerging growth companies, and the CBD consumer marketplace.For Investors and companies looking to connect online and in person, MjLink launched the MjMicro Cap Conference this past June in New York City, with a second conference in Beverly Hills last month, followed by the launch of our new MjInvest.com Investor Network a few weeks ago at the beginning of November.This combination of an investor social network and event conference has not only proven to be a huge success for MjLink's revenue potential and user growth potential, but it has also paved the way for a similar paring of industry events, with our HempTalk CBD social marketplace and our existing cannabis social networks, WeedLife.com and MjLink.com
Our mission in the legal cannabis industry over the past 7 years and now with MjLink has been to connect people and businesses together, using our social networks to help expedite the growth of the industry worldwide.We believe our mission has been a huge success, and that we have been able to do with relatively little funding.I credit the efficiency of our A.I. technology that has eliminated the need for expensive developers and management over-site, that less than just a decade ago was necessary to build and maintain platforms as large as ours, with millions of users.
I'm excited to announce on the call today that we have recently taken steps to move forward with our first capital raise through MjLink as a wholly owned subsidiary, that will provide the ability to expand the global footprint of MjLink and build out a sales and marketing department to capitalize on revenue growth.Note that over the past 7 years, we have never had more than two sales people focused on generating revenue from the MjLink networks, so you can imagine our excitement for shareholders, to finally launch this department. We will first use a REG D 506c general solicitation and Accredited Investor platform and then begin the process of completing a Regulation A Offering to be filed with, and obtain qualification from, the SEC,hopefully in early 2020.We plan to put that Regulation A funding to work by focusing on revenue growth with the goal to take MjLink public on a higher trading platform, such as the NYSE or NASDAQ.
In summary, it has been a great year of growth for MjLink, Social Life Network and our licensees, as we head in to the end of 2019 and in to the next decade.We now have, by the way, 68 high-net-worth private investors that have joined our mission these past few years since October of 2017, and their continued financial support, their professional connections and the experience they bring to the table continues to propel the company ahead on an extremely efficient and laser focused path to being one of the greatest companies that I have ever been part of.
At this point, I would be happy to take your questions regarding today's update, and our CFO, Mark DiSiena, will answer an questions related to our third quarter 10Q filing from last week on November 14th.
[Q&A]