Social Life Network, Inc. (Decentral Life - OTC: WDLF)
Press Releases and shareholder News Updates
SmallCap Sentinel: Growing in a Growing Industry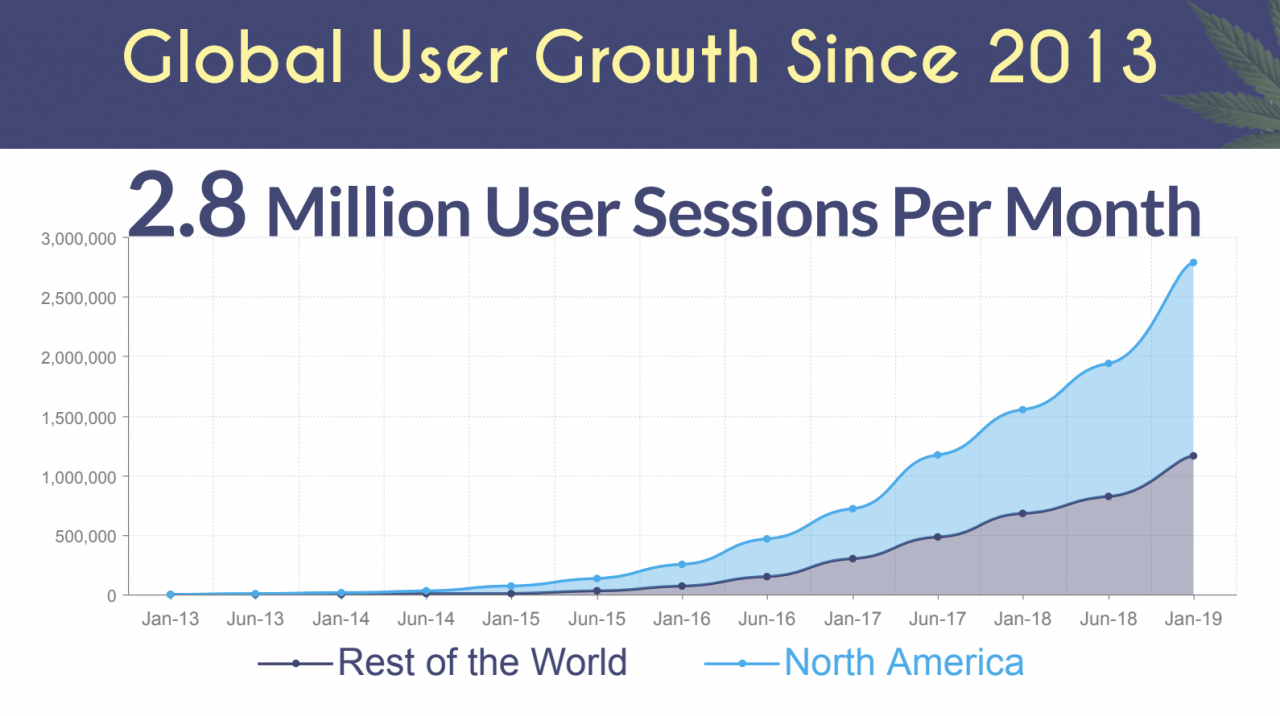 ORLANDO, FL / ACCESSWIRE / February 27, 2019 / Regular readers of Small Cap Sentinel know that our focus is always on identifying Companies in what we view as growing industries. Today's subject company, Social Life Network, Inc. (OTCQB: WDLF) which blends cannabis and technology, is not just well-positioned in a growing industry, literally and figuratively, but growing rapidly itself. Most notably, the Company anticipates having 1.5 million cannabis enthusiasts on its proprietary social media platform MJlink.com by the end of the first quarter.
The race to market in cannabis, hemp, and CBD is clear. The rate of evolution in this industry reminds us of the early days of dot-com, where after the dumpster fire of an overdue market correction, the better businesses with real traffic and revenue survived, prevailed even.
Think Google, Yahoo, eBay, Amazon…
And while we are hardly comparing emergent cannabis companies which have survived the cannabis industry's own previous correction to tech industry luminaries, the traffic that each developed early was critical to market share, even survival when the tides of adverse sympathy dogged their valuations. One of the lessons of the dot com was to focus on building a user base first and then look to monetize. Cannabis should be no different.
And speaking of monetization, company CEO Ken Tapp pointed out that in addition to expecting the community to exceed 1.5 million registered users by the end of Q1, the company easily expects to surpass 60 million page views for month. That's a monster number for an affinity based community. The company believes MjLink services online advertisers with the largest variety of user traffic and pageviews in the cannabis industry, world-wide.
Remember, that traffic is hyper specific… cannabis enthusiasts looking to interact, transact, etc.
It is most certainly proof of a rapidly growing business at the technological center of a rapidly growing industry.
About Small Cap Sentinel:
Small Cap Sentinel is owned and operated by Emerging Markets Consulting, a syndicate of investor relations consultants representing years of experience. Our network consists of stock brokers, investment bankers, fund managers, and institutions that actively seek opportunities in the micro and small-cap equity markets.