Social Life Network, Inc. (Decentral Life - OTC: WDLF)
Press Releases and shareholder News Updates
MjLink.com Announces CannabisNewsWire as Official Newswire Sponsor for MjMicro Conference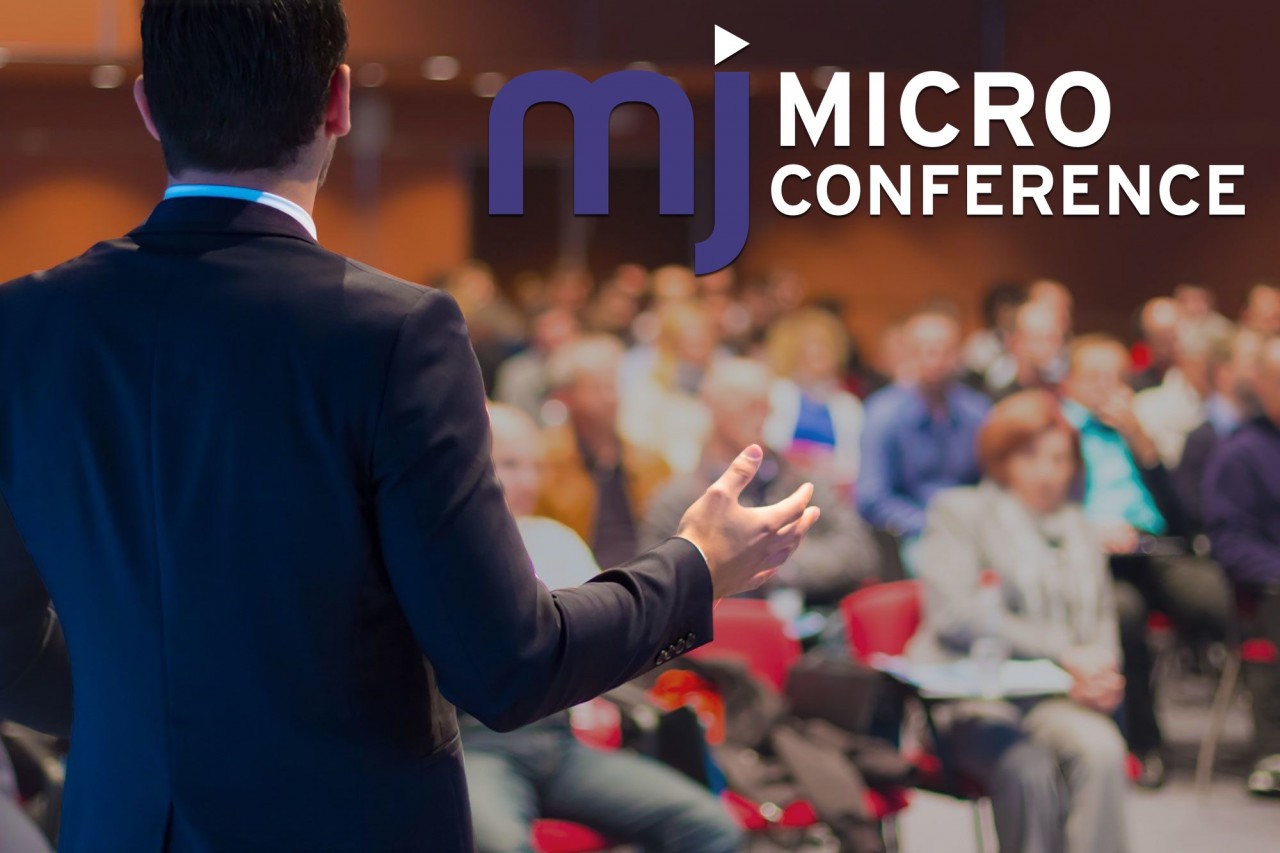 NEW YORK, May 06, 2019 (GLOBE NEWSWIRE) -- MjLink.com Inc., a wholly owned subsidiary of Social Life Networks Inc. (OTCQB: WDLF), today announces CannabisNewsWire ("CNW") as the official newswire sponsor for the MjMicro Conference taking place June 25, 2019, at the Westin Grand Central in New York City. Billed as "The next level in cannabis investment," the MjMicro Conference is an invitational networking forum produced by MjLink.com, designed to unite publicly traded cannabis companies with high-net-worth investors looking for greater returns.

MjMicro's one-day conference provides an exceptional opportunity to connect capital investment with cannabis-related public entities that are part of the phenomenal growth underway in the cannabis space. All presenting companies are carefully vetted for proof of concept, revenue streams, audited financials and valuations justified by public markets.
"We are excited to be on board with MjLink and its upcoming MjMicro Conference in New York City," said Christopher Johnson, Director of Syndicated Communications for CannabisNewsWire, a multifaced publishing and news company. "This is truly an excellent platform to showcase the robust nature of the cannabis industry and the vital role investors hold in moving this groundbreaking industry forward into mainstream boardrooms and beyond."
A short few months ago, there were over 400 cannabis-related public companies with hundreds more expected to list in the next 12-18 months, according to event organizers. In the next decade, analysts project that total cannabis industry sales could reach as high as $130 billion. Viridian Capital Advisors, a leading cannabis investment bank, estimates that $13.8 billion was raised by cannabis firms in 2018, marking a 4-fold increase over the year prior.
MjMicro delivers the next level of investment capital that publicly traded companies need. This conference offers an unparalleled chance for C-level executives from presenting firms to meet one-on-one with next-level investors and share insight on growth plans and discuss structured investments.
"We are very pleased that CannabisNewsWire will be our official newswire and media sponsor," said MjLink President George Jage. "The momentum of the cannabis movement has created huge opportunities for investors and public companies alike. CNW's impressive ability to raise the visibility of the cannabis industry and its many players will provide an invaluable service to our conference goers, presenters and sponsors."
MjMicro helps investors sift through the fluff to determine the best opportunities while maximizing return on valuable time. To learn more about MjMicro Conference, or to request an invitation to attend, sponsor or present, please visit: https://www.mjmicro.com.
About CannabisNewsWire (CNW)
CannabisNewsWire ("CNW") is a specialized information service that (1) aggregates cannabis news, (2) provides CannabisNewsBreaks that quickly updates investors in the space, (3) enhances corporate press releases, (4) helps companies with distribution and optimization of social media, and (5) delivers comprehensive corporate communication solutions. CNW is uniquely positioned in the cannabis market with a strong team of journalists and writers who can help private and public companies reach a wide audience of investors, consumers, journalists and the general public through our ever-growing dissemination network of more than 5,000 key syndication outlets. CNW is bringing unparalleled visibility, recognition and content to the cannabis industry.
For more information, please visit https://www.CannabisNewsWire.com.
Please see full terms of use and disclaimers on the CannabisNewsWire website applicable to all content provided by CNW, wherever published or re-published: http://CNW.fm/Disclaimer
About MjLink.com Inc.
Social Life Network, a cloud-based social media and social network technology company based in Denver, Colorado, announced on September 25, 2018, the Company had spun its cannabis technology division out of the parent company and incorporated MjLink.com Inc., a Delaware Corporation, as its wholly owned subsidiary. MjLink operates as a multinational cannabis technology and media organization with two separate social networks: WeedLife.com, a consumer-to-consumer network and MjLink.com, a business-to-business social network. On April 4th of this year, the president of MjLink, George Jage, announced the launch of a new division of the company that is focused on providing the industry with best-in-class Financial, B2B and B2C cannabis centric events that complement their global social networks.
For more information about Social Life Network and to download the MjLink Investor Deck, visit https://social-life-network.com
Disclaimer
This news release may include forward-looking statements within the meaning of section 27A of the United States Securities Act of 1933, as amended, and section 21E of the United States Securities and Exchange Act of 1934, as amended, with respect to achieving corporate objectives, developing additional project interests, the company's analysis of opportunities in the acquisition and development of various project interests and certain other matters. No information in this press release should be construed as any indication whatsoever of the Company's or MjLink's future financial results, revenues or stock price. There are no assurances that the Company will successfully take MjLink.com, Inc public. These statements are made under the "Safe Harbor" provisions of the United States Private Securities Litigation Reform Act of 1995 and involve risks and uncertainties which could cause actual results to differ materially from those in the forward-looking statements contained herein.
Contact:
Investor Relations
This email address is being protected from spambots. You need JavaScript enabled to view it.
855-933-3277